Welcome to Annibale Seedshop
The most Innovative Italian Cannabis Seeds Shop!
Annibale Seedshop was born from a young Italian cook and high quality cannabis grower looking for the perfect Marijuana quality.
Wanting to start a personal selection of genetic crosses, the goal was to be able to obtain cannabis seeds of the highest quality in the World: an impressive terpene and therapeutic profile, big yield in fast time up to the important resistance to mold and parasites.
The search for the perfect strains could only start from places like Miami, Oregon, Michigan, Emerald Triangle and other U.S.A. landmarks for cannabis, up to Amsterdam, Prague, Barcelona, ​​Ibiza and whole Italy.
Many crosses such as "Old Lemongrass F1", "Old Poison F1", "Old Peyote F1", and many others have been legally made in Amsterdam (Netherland), trying to bring out the best genetic traits from each "Cannabis Keeper": these plants that, with a combination unique of genes, perfectly identify the phenotype of genetics.
In the last year have been through a difficult, sad and lonely time like never before, all over the world.
So, believing that the best time to donate can only be this, we have applied special discounts and promotions on all our products throughout the course of 2021. You can find from 5% to 40% discount on all items, take advantage of the offer!
A young staff, made up of geneticist growers and smokers, has worked (and continues to do) in every aspect concerning customer care: from the quality of products to the prices, from the assistance to the speed and discretion of orders: everything is not left to chance.
However, in the hope that you can find your favorite seeds (because here at Annibale you'll find the best worldwide cannabis genetics in pick and mix way), or everything you need to increase your passions, we at Annibale staying always here for your every need!
P.S.: For each order there are several gifts such as different seeds, all from several of the best Cannabis seedbanks in the world.
Anyway, remember that, based on how much you have spent, you will have a certain amount of seeds and gifts as well as you can also take advantage of free shipping, valid worldwide *!
We recommend that you take a look at our "Free Shipping" and "Promotions" pages to find out more!
Annibale's Team wishes you a relaxing navigation!
We ship throughout Europe and in some non-EU countries where the trade of cannabis seeds is not prohibited by law.
IMPORTANT: The cannabis seeds sold on this site are traded for the use of collectors only, conseguently any final use of the products must be in compliance with the laws in force in the customer's country; Annibale Seedshop will not be responsible for the final use that the customer intends.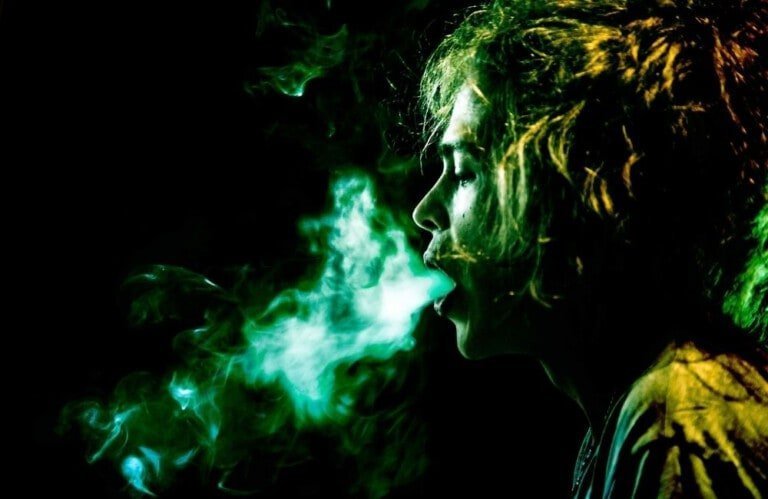 CEO Founder V.D. - Cannabis Chef
I am a cook with experience in molecular cuisine; I have worked for many years in the kitchens of most European countries, hot places!
A strong stress is always present inside the high kitchens, Cannabis has always accompanied me in the few free hours helping me to relax when I had little time and the body in pieces.
Over the years I have made useful friendships and numerous collaborative relationships in cities such as Amsterdam, Barcelona, Ibiza, Issaguen and also in U.S.A., managing to obtain fundamental support and cannabis seeds from private collections of excellent quality.
I then learned about the unique flavors, aromas and particular and complex notes of many herbs and dishes over the course of my life, before realizing that I could transfer this knowledge directly into the field of cannabis genetic hybridization, in the challenging process aimed at mixing plant genes as if they were ingredients in their own right.
The challenge that I have (and to which I have placed you) is high and ambitious, the desire to carry out a great project is even more so!
In a period where, in the Cannabis seed market, more and more large companies have decreased the genetic quality of their strains (decrease due to the greater production of genetics at the expense of improving the selection process, unsolicited crosses and continuous mixing between Cannabis Ruderalis and Cannabis Sativa and Indica), we at Annibale have chosen to embrace the philosophy of "Little but Great", with a good choice of unique and exclusive excellents Cannabis varieties!
Specialized in the research and selection of unique genetics from the terpenic medical point.
10% Off


especially for you!
Sign up to receive your exclusive discount, and keep up to date on our latest products & offers!
10% Off


especially for you!
Sign up to receive your exclusive discount, and keep up to date on our latest products & offers!