Top 10 Movies to Watch Stoned in 2023
Welcome to this new article on the top 10 Marijuana movies to watch in 2023! After seeing what are the top 5 Cannabis movies 2022, today we will discover the top 10 movies to relax with while smoking Weed… are you ready?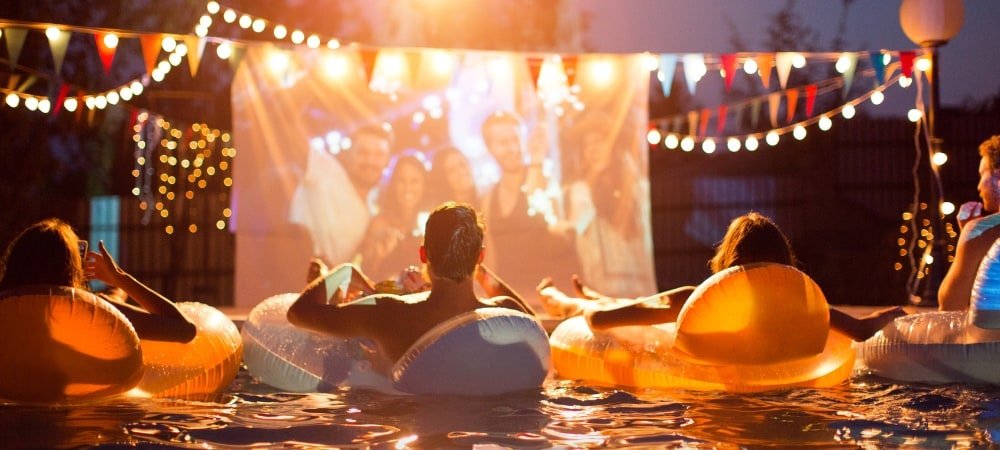 Introducing the Top 10 best stoner Movies 2023
The cinema offers a unique and immersive experience for lovers of high, offering films that are perfectly suited to relaxed atmospheres and moments of relaxation. In this list, we're going to explore the top 10 films for cannabis lovers…don't miss out on the popcorn!
Top 10 Marijuana Movies to Watch in 2023!
"The Big Lebowski" (1998)
Synopsis: Jeff "The Dude" Lebowski is laid back and always looking for a good rug. When he is mistaken for another man with the same name, he finds himself involved in a series of bizarre and comical events, including a request for the kidnapping of a billionaire's wife. With the help of his friends, The Dude tries to fix the situation without losing his quiet lifestyle.
Why it's a Must: "The Big Lebowski" offers irreverent comedy, memorable dialogue and a relaxed atmosphere that is perfectly suited to a cannabis session. The absurd storyline and quirky characters make for a fun and light-hearted viewing experience.
Best Drug Movies 2023: "Pineapple Express" (2008)
Synopsis: Dale Denton, a delivery man, witnesses a murder while smoking weed stronger than his life called Pineapple Express. Afraid of being discovered, he throws himself into a series of crazy situations with his marijuana supplier, Saul. The two try to escape a dangerous drug dealer while trying to keep their staggering situation under control.
Why it's a Must: "Pineapple Express" is an irresistible mix of action, comedy and highs. The chemistry between the protagonists and the kick-ass humor make it perfect for cannabis lovers looking for a laugh during their down time.
Synopsis: Based on the novel by Thomas Pynchon, the film follows private detective Doc Sportello as he investigates a case involving ex-lovers, drug trafficking and a host of eccentric characters in 1970s Los Angeles. The complex plot unfolds in a psychedelic trip through mystery and humor.
Why it's a Must: "Inherent Vice" offers a fascinating, psychedelic look at 1970s counterculture, coupled with an enigmatic storyline. The film combines mystery with a relaxed atmosphere that is perfectly suited to a smoke session.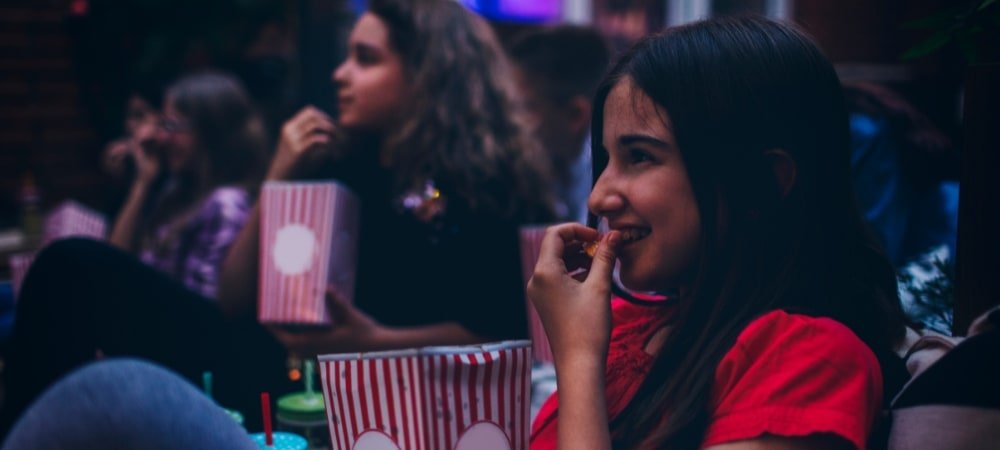 Best Stoner Movies 2023: "Dazed and Confused" (1993)
Synopsis: In 1976, the film follows a group of teenagers on their last day of high school. The story explores their interactions, wild partying, and moments of reflection on their future life. Through the lens of the passage of time, "Dazed and Confused" offers a nostalgic look at the 70s.
Why it's a Must: This film perfectly captures the relaxed and carefree atmosphere of adolescence, with a touch of rebellion. The light dialogue and situations make it an ideal option for cannabis lovers who want a pleasant and nostalgic viewing.
"Fear and Loathing in Las Vegas" (1999)
Synopsis: Based on the Hunter S. Thompson novel of the same name, the film follows journalist Raoul Duke and his attorney Dr. Gonzo as they travel across the desert to Las Vegas. Along the way, they embark on a series of psychedelic and chaotic adventures fueled by psychoactive substances.
Why it's a Must: "Fear and Loathing in Las Vegas" is a total immersion in the lysergic and surreal trip. The representation of the psychedelic journey and the approach to the absurd make it a unique visual experience, ideal for those who want to experience an adventure out of the ordinary.
Best Marijuana Movies 2023: "Into the Wild" (2008)
Synopsis: Based on the true story of Christopher McCandless, the film follows the young man as he abandons his conventional life and embarks on a journey to wild Alaska. Along the way, he discovers himself, nature and the challenges life presents to him.
Why it's a Must: "Into the Wild" offers a profound reflection on the search for meaning and adventure in life. The immersive story and connection with nature make this film an ideal choice for those who love to smoke cannabis and contemplate life's great mysteries. But be careful… Into the Wild is a great dramatic work not suitable for those who don't want to shed tears or dedicate themselves to a fully introspective film!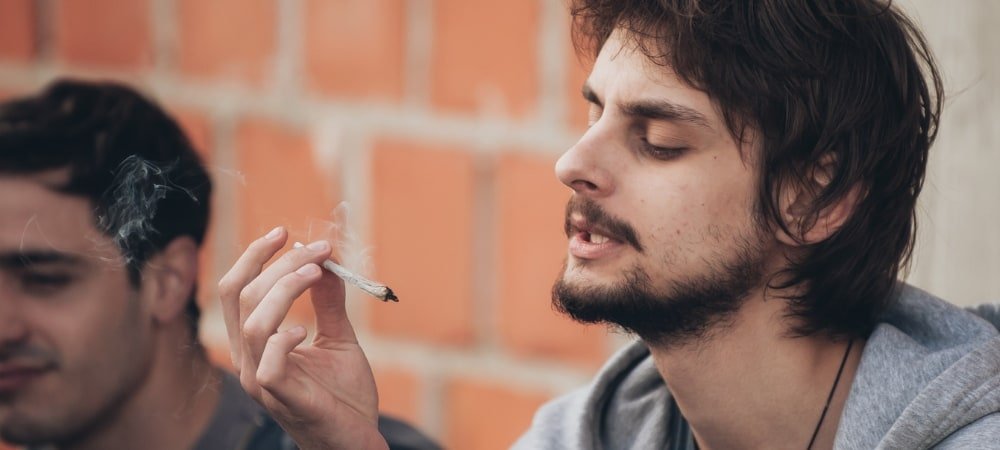 Synopsis: Moondog, an eccentric writer and cannabis enthusiast, lives a life without rules in Key West, Florida. After a series of wacky adventures, he tries to complete his novel and find meaning in his unique existence.
Why it's a Must: "The Beach Bum" celebrates cannabis culture through Moondog's wild life and adventures. The story unfolds between laughter, reflections and paradoxical situations, making it a perfect option for those who appreciate ganja and the wild side of life.
Best Cannabis Movies 2023: "We Are Your Friends" (2015)
Synopsis: Cole is an ambitious young DJ trying to make it big in the Los Angeles music scene. Along the way, he faces personal and professional challenges, including balancing his love of music with the temptations of partying and drugs.
Why it's a Must: This film explores party culture and music, along with substance use, including cannabis. Cole's story reflects the challenges and choices many young people face, making him appealing to those who love weed and electronic music.
Plot: John Bennett, a grown man, has an unusual best friend: a teddy bear named Ted, who came to life thanks to a childhood wish. While John tries to grow up and maintain a serious relationship, Ted continues to be a bizarre and hilarious presence in his life.
Why it's a Must: "Ted" offers irreverent comedy and a touch of whimsy, with cannabis as the backdrop for absurd situations. The film captures the carefree childhood and enduring friendship, providing laughter and thoughtful moments for cannabis lovers.
Synopsis: In 1994, high school student Luke Shapiro begins selling marijuana to therapists and psychiatric patients in exchange for therapy sessions. Over the summer, he develops a relationship with his therapist, Dr. Squires, and experiences new encounters and discoveries.
Why it's a Must: "The Wackness" offers a unique and engaging story centered around cannabis and the exploration of youth and personal growth. The touching storyline and the depth of the characters make this film ideal for those who want an immersive viewing experience.
10 Best Cannabis Stoner Movies 2023 (BONUS): "Kid Cannabis" (2014)
Synopsis: Based on the true story of a teenager who makes a fortune smuggling marijuana across the Canadian border, the film follows Nate Norman as he tries to make a quick buck and becomes a major cannabis dealer in the United States.
Why it's a Must: "Kid Cannabis" offers a fascinating look into the culture of marijuana dealing and the adventures of an ambitious young man. The story based on true events and the depiction of an underworld make the film intriguing for those interested in cannabis and its history.

Conclusions…
The relationship between cannabis and cinema continues to inspire funny, emotional and even musical stories. The films mentioned above offer a variety of approaches and genres that focus on cannabis in unique ways. Each film offers an interesting and engaging perspective on cannabis culture, making for an inspiring viewing experience for stoners.
And this article on the 10 best Cannabis stoner movies in 2023 ends here, hoping to have been of help to you, see you in the next article!
Greetings from the Annibale Seedshop Team!
Davide V, CEO, Founder & Geneticist