Top 10 Best Cannabis Seeds Strains from "Exotic Seeds"
Welcome everyone to this new chapter of our blog about the top 10 Exotic Seed genetics! After having seen together the Best Cannabis Seeds Strains of Nirvana Seeds, get ready for this new ranking written by the Staff of Annibale Seedshop!
History and Introduction to the Top 10 Best Exotic Seed Strains
Exotic Seed is a cannabis seed producer based in Amsterdam, the Netherlands. The company was founded in 2009 by a group of cannabis lovers with a passion for creating high quality, unique genetics.
Since its founding, Exotic Seed has built a reputation in the industry for producing high quality cannabis seeds and continuously researching and developing new strains.
One of Exotic Seed's defining characteristics is the attention paid to the genetics of their strains. The company works hard to cross and stabilize unique genetics, offering a selection of unique and innovative strains on the cannabis seed market.
Exotic Seed has also earned several accolades for its award-winning strains. Exotic Seed has earned numerous accolades for the quality of their strains as confirmed by the positive reviews and feedback from cannabis enthusiasts around the world.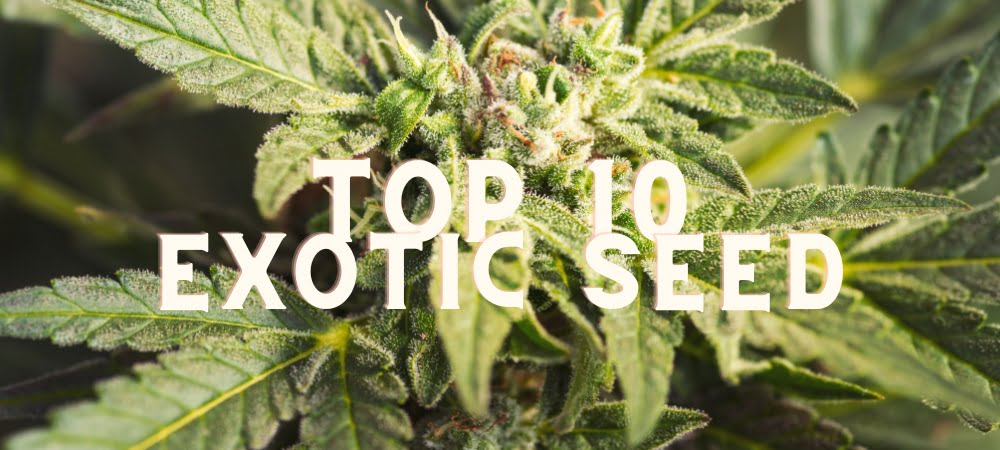 10 Best Cannabis Seeds from Exotic Seeds
Below are the top 10 cannabis seed strains created and sold by Exotic Seed:
Black Lemon Auto: This autoflowering strain combines citrus and lemony flavor profiles with earthy notes. It has a moderate THC content and offers a relaxing and calming effect, ideal for novices!
Herz OG: A mostly indica variety, Herz OG is known for its earthy and pungent aroma. It offers a relaxing and calming experience, ideal for stress and anxiety relief, and in large doses it helps with insomnia!
Mango Cream: A hybrid strain with a sweet and fruity mango aroma. Mango Cream offers a balanced effect, with a sensation of euphoria and remarkable relaxation, a pearl of Exotic Seed remains
Zkittalicious: This hybrid strain is a cross between Zkittlez and Blue Monkey. It has a sweet and fruity flavor with notes of grapes and cherries. Zkittalicious offers a relaxing and stimulating effect, ideal for daytime!
Sir Jack Auto: This autoflowering variety is the result of a cross between the famous Jack Herer and a third generation auto variety. Sir Jack Auto offers a pungent aroma and a spicy taste with pine notes. She is valued for her uplifting and motivating cerebral high.
Black Haze: This hybrid strain combines Black Domina and Super Silver Haze. Black Haze offers a sweet and fruity flavor with hints of incense. With a moderate THC content, this strain induces a balanced effect of relaxation and happiness.
Strawberry Gummies: A cross between Exodus Cheese and a select strain of Hindu Kush, Strawberry Gummies offer an intense flavor of ripe strawberries. This hybrid strain produces a relaxing and pleasant high with a slight touch of euphoria.
Triple A: This indica dominant strain is the result of crossing Amnesia, AK-47 and Auto Northern Lights. Triple A offers a citrus aroma and earthy taste with hints of spice. With a high THC content, this strain induces a potent and relaxing high.
Gipsy Widow: A cross between White Widow and AK-47, Gipsy Widow is a balanced hybrid strain. It has a sweet and floral aroma with lemon notes. Gipsy Widow offers a calming and relaxing effect, ideal for relieving stress and anxiety.
Spicy Bitch: This hybrid strain combines Early Skunk and a select strain of Critical Mass. Spicy Bitch offers a spicy flavor with accents of black pepper and pine. With a moderate THC content, this strain induces a happy and relaxing high.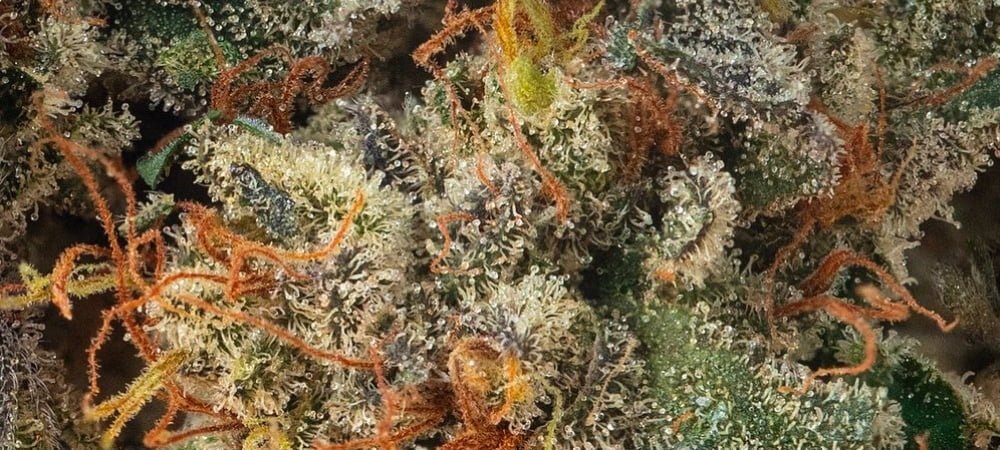 And this article on Exotic Seed's Top 10 Best Cannabis Seeds Strains has come to an end; hoping to have been of help, see you in the next article!
Greetings from the Annibale Seedshop Team!
Davide V, CEO, Founder & Geneticist