History, Taste and Effects of the incredible Girl Scout Cookies Cannabis Strain!
Welcome everyone to this new chapter of our blog about the history, taste and effects of the new cannabis seed variety called Girl Scout Cookies! After having seen History, Taste and Effects of Zkittlez, get ready for this new article by Annibale Seedshop!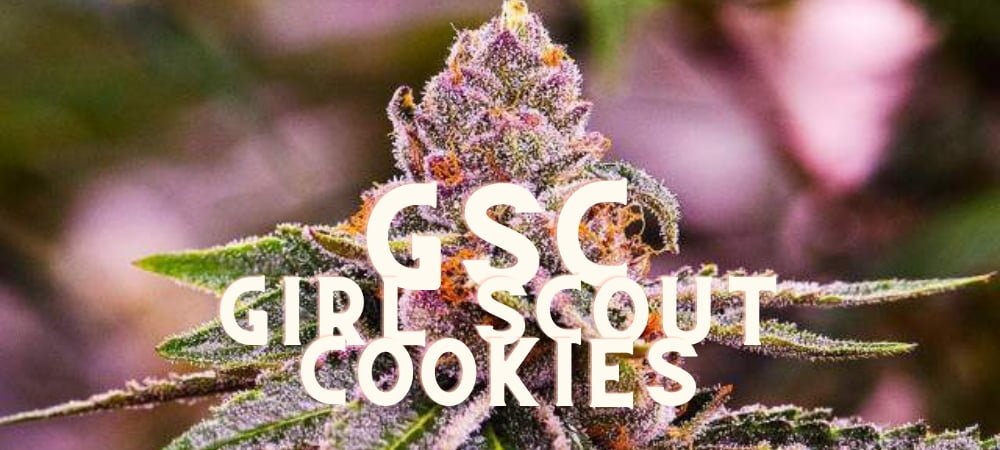 What is Girl Scout Cookies Weed, and why is it so popular?
The Girl Scout Cookies strain has a fascinating history. It was created in the United States on the West Coast, more precisely in California. The exact genetics are a bit of a mystery, but are believed to be the result of crossing the OG Kush strain with the Durban Poison strain.
The creation of Girl Scout Cookie is credited to a collective of cannabis farmers called Cookie Farms. This group has worked hard to select and refine the variety until the desired characteristics are obtained.
The popularity of Girl Scout Cookie can be attributed to several factors. Firstly, its unique and distinctive flavor profile has captured the attention of cannabis enthusiasts worldwide. GSC gives off a sweet scent, reminiscent of freshly baked cookies, with hints of vanilla and spices. Its flavor follows the same line, offering a combination of sweetness and earthy notes.
Origin and Inventors of the Girl Scout Cookies Marijuana Strain
GSC was created by a team of San Francisco Bay Area cannabis growers known as the Cookie Family. The founding members of this family of growers are Jigga, Berner and Platinum Cookies. The strain was developed by crossing Durban Poison with OG Kush and Cherry Pie. The crossing of these genetics gave birth to this magic strain!
Story of the Weed Strain Girl Scout Cookies!
The history of Girl Scout Cookie is closely tied to the cannabis culture of the Bay Area, California. The variety gained popularity in the local community and quickly attracted the attention of growers and consumers across the country. Her name is inspired by the cookies sold by the Girl Scouts of America, a youth organization in the United States.
Girl Scout Cookies Flavors, Taste and Scent
GSC has a unique and distinctive taste that appeals to many cannabis users. Some of the more common flavor notes reported by users include sweetness, mint, earth, and spice. This combination of flavors creates a complex and fulfilling taste experience. As for the perfume, the Girl Scout gives off an intense and pleasant aroma, with notes of earth, lemon and sweetness.
Composition of Terpenes from Girl Scout Cookies
Terpenes are organic compounds found in cannabis that contribute to the plant's aroma and taste. Girl Scout Cookies contains a variety of terpenes, the most common of which are:
Limonene: Adds a citrus note to the overall flavor of GSC.
Caryophyllene: Offers a spicy scent, with notes of pepper and earth.
Myrcene: Contributes to an earthy, herbaceous flavor profile.

Effects of GSC Weed Strain
GSC is known for the powerful effects it produces. It is a hybrid strain that offers both cerebral and physical effects. Users report a feeling of euphoria and happiness, followed by a feeling of bodily relaxation. This Marijuana strain is often praised for its balance of cerebral effects and physical effects, making it suitable for use in a variety of situations.
Girl Scout Cookies Effects: When and What is Best to Use It For
The GSC can be used in various contexts, depending on the personal preferences and goals of the user. Some users find it helpful for relaxation and stress relief after a long day. Others use it to improve creativity and concentration during artistic or work activities.
It is important to note that the effects of this Cannabis variety can vary from person to person, so it is always advisable to start with a small dose and adjust your intake according to your tolerance.
Girl Scout Cookies THC to CBD Ratio
Effects GSC is typically high in THC and low in CBD. The GSC THC content can vary slightly depending on the crop and growing conditions, but usually ranges between 20% and 28%. The CBD content is usually less than 0.5%. This cannabinoid profile contributes to GSC's potency and signature effects.
Most Common Seed Banks that sell GSC Seeds
Given the great success and popularity of Girl Scout Cookie, many cannabis seed banks have released their own versions of this strain. Some of the more common seed banks offering Girl Scout seeds include:
Cookie Farm
Bodhi Seeds
Fast Buds
Humboldt Seed Organization
Blimburn Seeds
Girl Scout Cookies Price of
 

Seeds and Weed in the Legal and Illegal Market

Girl Scout Cookies seed prices may vary by seed bank and geographic region. Usually, seed prices can range from a few euros to several tens of euros for a packet of seeds. However, it is important to note that the buying and selling of cannabis seeds may be subject to local regulations.

As for the price of Girl Scout Cookies buds in the legal and illegal market, it varies depending on the quality, region, and availability. In the legal market, prices can be more stable and competitive, averaging around €15-30 for a gram of quality bud.

In the illegal market, prices can be higher and less predictable, due to the dynamics of the black market.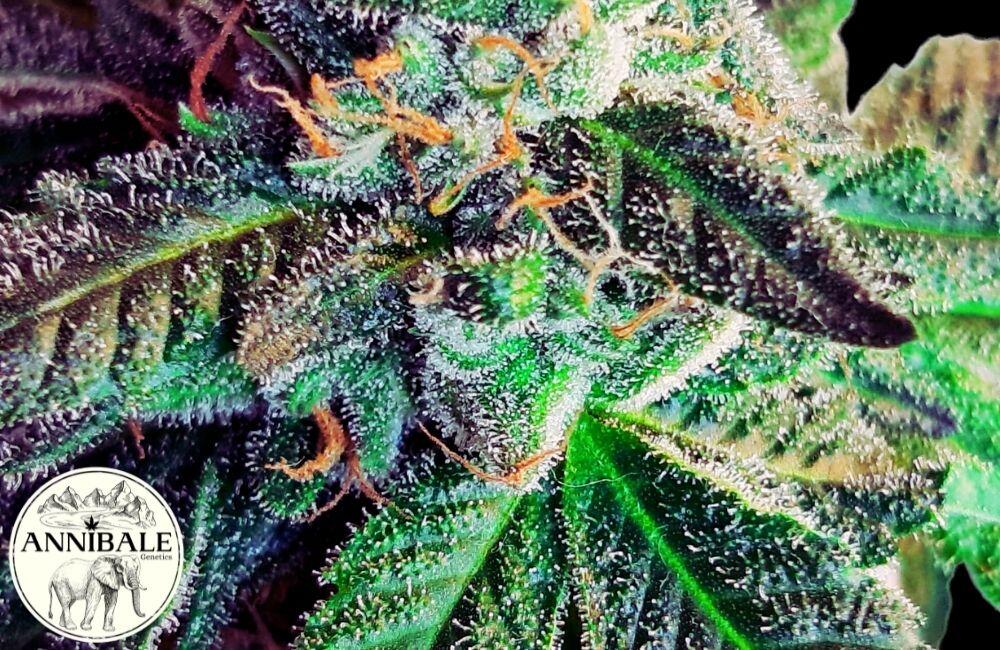 Boyscout Cookies F1 – Annibale Genetics
Conclusions about Girl Scout Cookies Cannabis Strain…
All in all, GSC is an extremely popular cannabis strain due to its unique flavor profile, balanced effects, and fascinating history. It was created in the United States and has become one of the most loved strains in the cannabis world.
Her sweet flavors and earthy notes, along with her combination of uplifting and relaxing effects, make her suitable for different situations. Numerous seed banks offer this Cookies strain seeds, allowing enthusiasts to grow this iconic strain.
And for this article on the legendary Girl Scout Cookie (GSC) that's all, we hope to have been of help to you, see you in the next article!
Greetings from the Annibale Seedshop Team!
Davide V, CEO, Founder & Geneticist