Kosher Kush Strain: History, Taste and Effects of an Award-Winning Strain!
Welcome everyone to this new chapter of our blog about the history, taste and effects of the amazing Dutch Cannabis strain Kosher Kush! After seeing the History, Taste and Effects of OG Kush, get ready for this new article by Annibale Seedshop!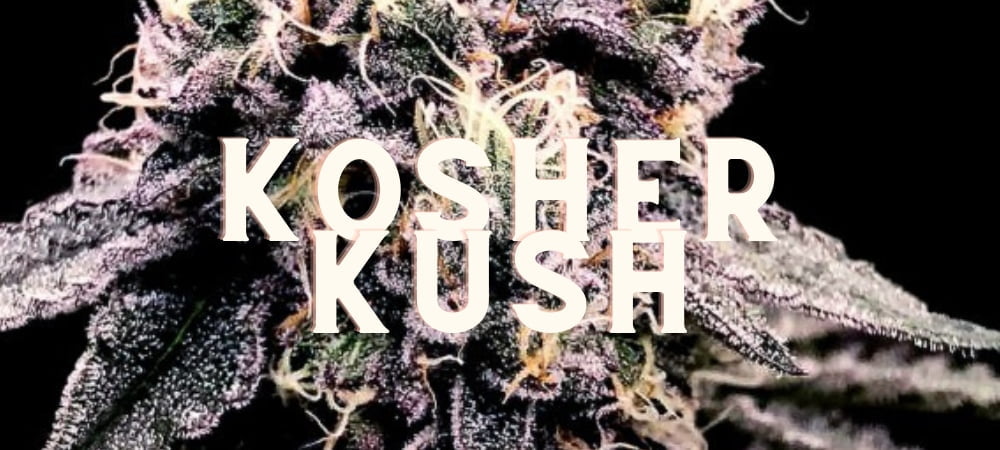 What is Kosher Kush Cannabis Strain and Who Created It?
Kosher Kush is a hybrid cannabis strain that has gained immense popularity in recent years. It is considered to be one of the highest quality and most potent strains available on the market. Kosher was created by a famous cannabis grower named Josh D. in the Los Angeles, California region of the United States.
History of Kosher Kush Marijuana Strain
The history of this Kush strain is very interesting. Josh D. began his work of breeding and crossing cannabis plants with the goal of creating a strain that offers a unique combination of potency, aroma and taste.
After several years of research and experimentation, he achieved his goal with the creation of Kosher. Its release into the Marijuana seed market came thanks to the DNA Genetics team of growers who worked to select and stabilize this exceptional variety.
Taste of Kosher Kush Weed Strain
This mythical Kush-derived cross is particularly known for its intense and distinctive flavor and aroma. It has a sweet and spicy taste with pine and citrus notes. Its aroma is pungent and rich, with hints of earth, wood and spices. These unique characteristics make this cannabis strain a popular choice among cannabis enthusiasts.
Kosher Kush Terpene Bouquet
The terpene composition of Kosher Kush is rich and complex. Contains a combination of terpenes that contribute to its unique flavor profile. Some of the terpenes found in this weed variety include limonene, which imparts a citrus aroma, pinene, which imparts a piney  aroma, and caryophyllene, which contributes spicy notes.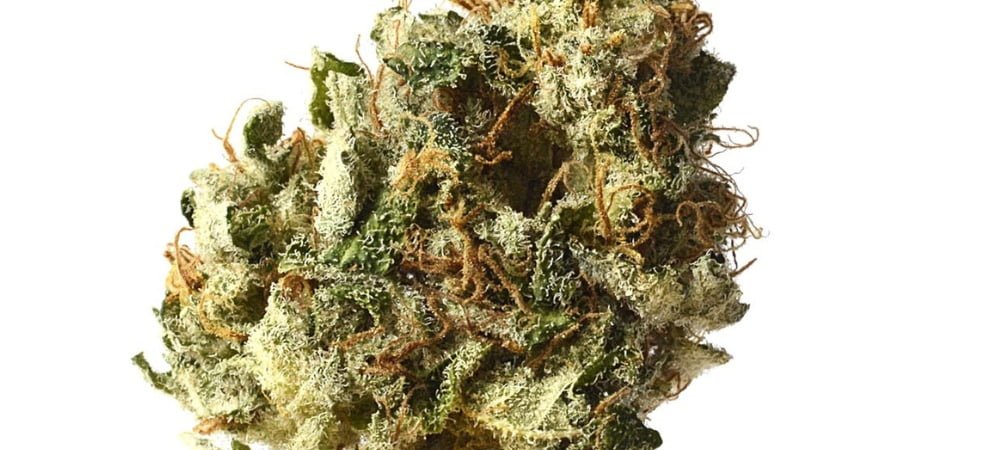 Kosher Kush Effects
The effects of Kosher Kush are powerful and relaxing. It is known to induce a strong sense of calming and tranquility. It is often used by those seeking a cannabis experience that promotes relaxation and uplifting the mood. The Kosher  is suitable for use in the evening or at night, when you want to relax and reduce stress.
Kosher Kush THC and CBD values
This weed strain has a variable THC-CBD ratio, but is generally high in THC and low in CBD. Its THC level can reach very high levels, which can exceed 20% or even 25%. This contributes to the strain's potency and intense effects.
Seedbanks that sell Kosher Kush seeds
Some of the more common seedbanks that have released Kosher Kush seeds include DNA Genetics, Reserva Privada, and Crockett Family Farms. These seedbanks are renowned for their quality and authenticity, and offer a reliable selection of Kosher Kush seeds for interested growers.
Differences between Kosher Kush VS OG Kush
The differences between Kosher Kush and OG Kush are subtle but significant. While both strains share common roots in the Los Angeles region, Kosher was specifically bred and developed to deliver superior potency and a distinctive aroma.
OG Kush is known for its combination of relaxing and cerebral effects, while Kosher focuses more on the relaxing aspect.
Kosher Kush Prices of seeds and buds
As for the price of the seeds and buds of this Kush hybrid, it is important to note that it varies depending on the market and the legality of cannabis in your area. In the legal market, the price of seeds can vary from 10 to 15 euros for a single seed.
As for Kosher Kush buds, the price can range from 10 to 20 euros per gram, depending on the quality and availability.
However, in the illicit market, prices can be significantly higher due to the risks and challenges associated with the illegal cannabis trade. Importantly, the buying and selling of illegal cannabis is against the law in many jurisdictions and can result in serious legal consequences.
Conclusions…
In conclusion, Kosher is a very popular cannabis strain that offers superior potency, a distinctive aroma and a relaxing effect. She was bred by a famous cannabis grower in the Los Angeles, California area and is available at some of the best cannabis seed banks.
The difference between Kosher and OG Kush lies in their potency, flavor profile, and effects they produce. The price of seeds and buds varies according to the legal and illegal market.
And for this article on the monumental variety of Marijuana Kosher Kush that's it, hoping to have been of help, see you in the next article!
Greetings from the Annibale Seedshop Team!
Davide V, CEO, Founder & Geneticist