History, Taste and Effects of the Gelato Marijuana Strain!
Welcome everyone to this new chapter of our blog about the history, taste and effects of the legendary Cannabis Gourmet Gelato! After having seen History, Taste and Effects of Amnesia Haze, get ready for this new article signed by Annibale Seedshop!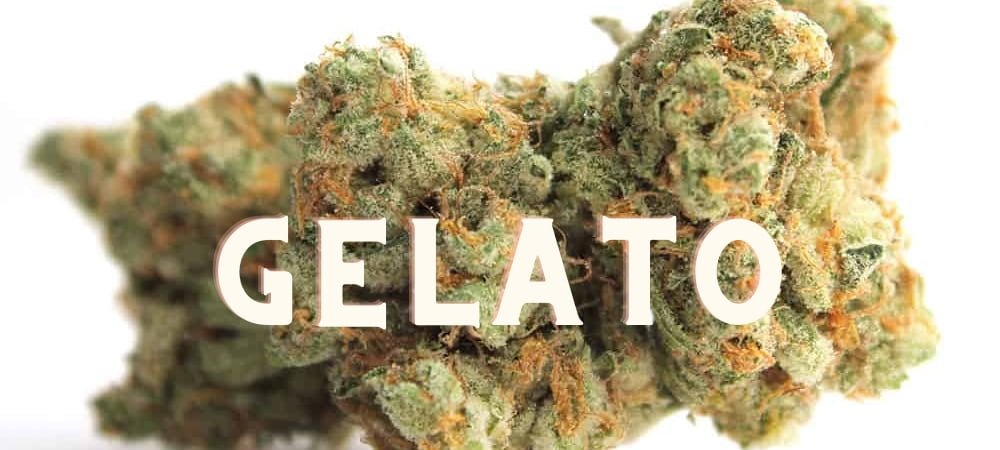 Introduction to the Gelato Marijuana variety
The Gelato cannabis strain has become extremely popular in recent years, thanks to its exceptional taste and smell profiles and powerful effects.
In this theme, we will explore what Gelato is, why it is so popular, where it was created, its history, taste and smell, terpene composition, effects, THC to CBD ratio, seed banks and more municipalities that have released seeds (starting from the legendary Gelato #33) and the price of Gelato seeds and buds in the legal and illegal market.
Origin and History of Gelato Weed strain
Gelato is a hybrid cannabis variety that was created in the United States, more precisely in California. It was developed by crossing several cannabis strains, including Sunset Sherbet and Thin Mint Girl Scout Cookies. The result of this crossing is this, a strain that quickly gained popularity in the cannabis community.
This strain has gained great fame due to its powerful effects and unique combination of taste and smell. Over the years, several variations of this weed have been developed, each with its own unique characteristics. One of the most famous variants is Gelato #33, which has captured the attention of cannabis enthusiasts all over the world.
Taste and Smell of the fantastic strain of Cannabis Gelato
Gelato offers an extraordinary taste and smell profile that makes her extremely desirable for many cannabis users. Some of the common taste notes include sweetness, vanilla, citrus and a touch of mint. This combination of flavors creates a unique and pleasant taste experience.
As for the smell, this Marijuana gives off a distinctive and inviting aroma. Notes of sweetness, fruit, spices and wood can be perceived. The smell of Gelato is often described as intense and pleasant.
Composition of Terpenes of Gelato strain
Terpenes are the chemical compounds responsible for the aroma and taste of cannabis plants. this incredible marijuana strain contains a variety of terpenes that contribute to its unique flavor profile. Some of the more commons Gelato terpenes include:
Limonene: A terpene that produces a citrus aroma and can have energizing and antidepressant effects.
Caryophyllene: a terpene with spicy and peppery notes that can have analgesic and anti-inflammatory effects.
Myrcene: A terpene that gives off a herbaceous aroma and can have relaxing and sedative effects.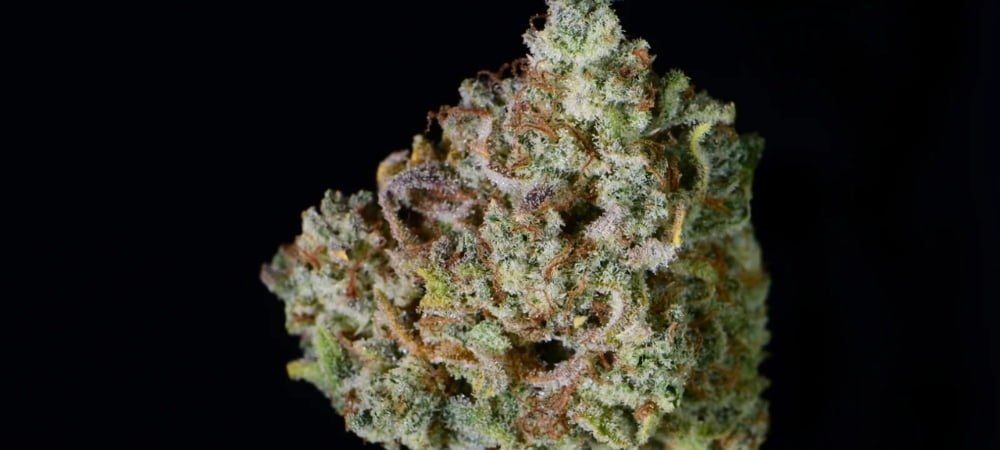 Effects and Recommended Use of Gelato Strain
The effects of Gelato are often described as potent and balanced. This strain offers an intense and uplifting cerebral euphoria accompanied by a feeling of body relaxation. Many consumers find that Gelato is suitable for use during the day or for social situations, as it can improve mood, stimulate creativity and promote conversation.
However, it is important to keep in mind that the gelato effects can vary from individual to individual. Some users may experience a greater feeling of relaxation, while others may feel more energized. It is always advisable to start with a small amount and carefully evaluate your individual tolerance and reaction.
Weed strain Gelato: THC and CBD ratio
This strain is known for its high content of THC, the main psychoactive compound found in cannabis. The THC level in Gelato can vary, but is typically around 20-25%. This makes her an extremely potent strain, suitable for experienced users or those looking for an intense effect.
As far as CBD is concerned, this Cannabis variety is generally low in this compound. CBD levels can vary, but are usually less than 1%. This means that this Marijuana focuses primarily on the psychoactive effects produced by THC.
Gelato Seedbanks and the price of Seeds and Buds
Gelato has gained considerable popularity, and many seed banks have released their own variations of this weed. Some of the more common seedbanks that have released Gelato seeds include:
Cookie Family Genetics
Seed Junky Genetics
Sweet Seeds
Barney's Farm
Humboldt Seed Organization
The price of Gelato weed seeds can vary depending on the producer, the seed bank and the quality of the product. In general, the price for a packet of Gelato seeds can range between 10 and 35 euros.
Regarding the price of Gelato buds in the legal and illegal market, it is important to keep in mind that prices can vary greatly depending on the country, the quality of the product and the legality of the market. In the legal market, the price of Gelato buds can vary from 15 to 25 euros per gram.
In the illegal market, prices can be higher and depend on availability and demand.
Conclusions…
In conclusion, Gelato is an extremely popular cannabis strain due to its unique taste, inviting smell, powerful effects, and high THC content. Bred in the USA, has quickly won the hearts of cannabis lovers around the world.
Despite several years having passed since its release, this variety continues to be one of the most sought after and loved cannabis strains by enthusiasts.
With its unique flavor profile, powerful effects and high THC content, this weed strain offers an unforgettable experience for cannabis users!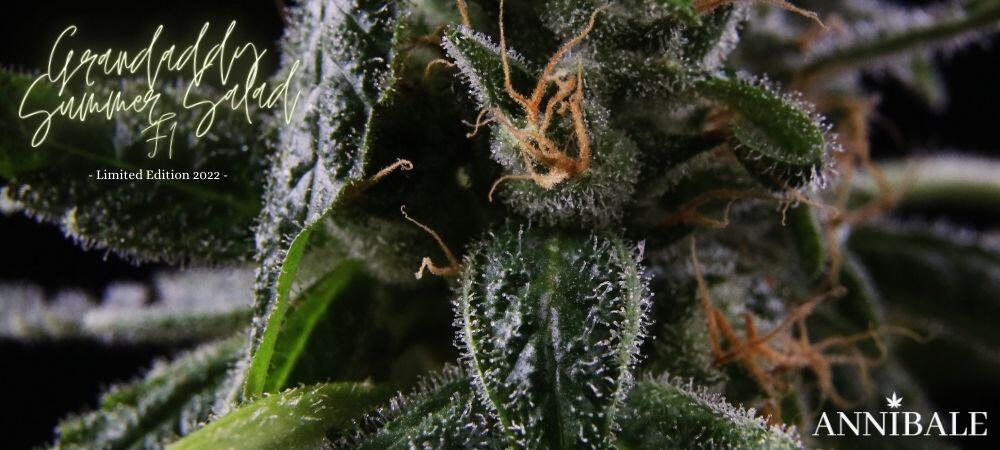 And that's all for this article on the legendary Gelato, hoping to have been of help, see you in the next article!
Greetings from the Annibale Seedshop Team!
Davide V, CEO, Founder & Geneticist