25 Best Cannabis Seeds Strains of 2022
Welcome everyone to this new chapter of our blog about the 25 Best Cannabis Seed Strains of 2022 according to the Annibale Seedshop Team! After seeing the Best Cannabis Sativa Seeds 2021 and the Best Cannabis Indica Seeds 2021 last year, get ready to meet some of the best Marijuana seeds of 2022!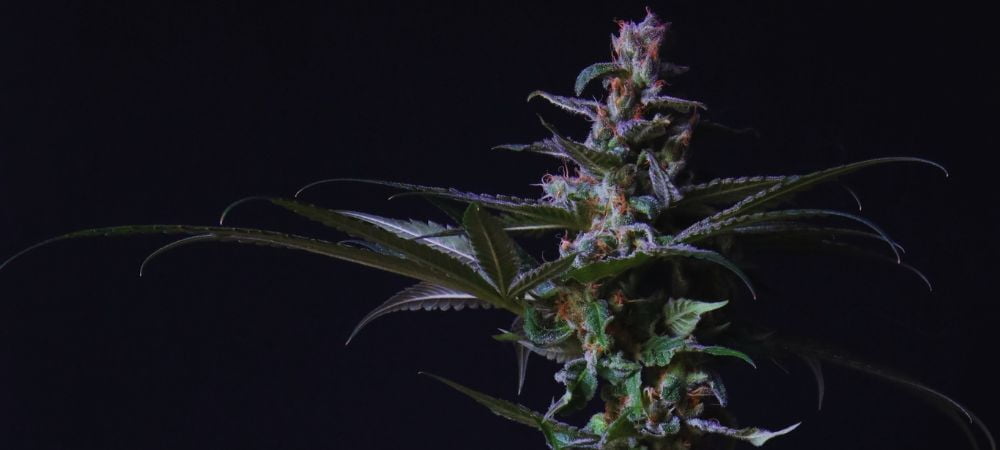 San Francisco Cake F1 – Annibale Genetics
Best Cannabis Seeds Strains 2022: What's the news?
This 2022 has reserved numerous and pleasant surprises for Cannabis growers who have seen themselves come out of a pandemic that has affected the whole world, starting with brand new Cannabis Seed Banks such as Annibale Genetics, Peach Tree and more!
The quality of 2022 Cannabis Seed Strains further raises the world's genetic quality, raising the bar and the bar for THC. In fact, some weed strains have experienced THC levels of over 30%, which was unthinkable a few years ago.
Here is a list drawn up by the Annibale Seedshop Team of the best cannabis seed varieties of 2022 according to us! Take the opportunity to take a look, in this article you may find your favorite Marijuana seeds!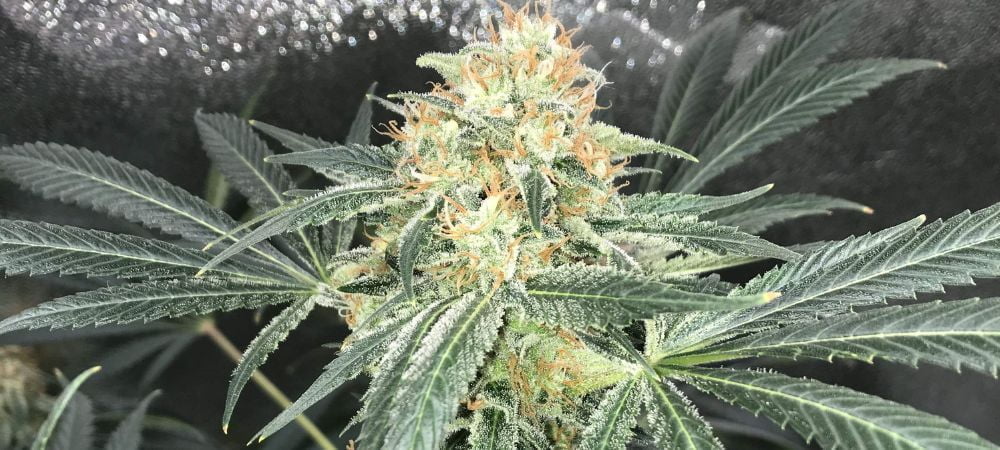 Perfect Tree Cannabis seeds are on this list!
Perfect Tree, new Spanish Cannabis Seed Bank based in Barcelona. Perfect Tree's team of geneticists produces regular and feminized seeds of select varieties mostly from Spain, Holland and California itself, as Humboldt County.
We are proud to be able to host the seeds of this new brand, having tried them for ourselves we know how much it is worth trying to buy Peach Tree Cannabis seeds, obviously for the sole purpose of collecting!
Pink Gasoline
Pink Gasoline Feminized is a very resinous strain of hybrid cannabis, coming from the cross between a female of Gelato 33 x Splitter, and another female of Peach OZZ. It produces beautiful purple colors in late flowering, leaves and flowers, especially when exposed to low temperatures. Fresh and sweet taste, slightly fruity and gaseous, reminiscent of sweet and ripe fruit. Perfect variety of cannabis seeds for making extracts with a fresh and summery taste.
We used this strain to make new 2022 crosses, so stay tuned to find out more!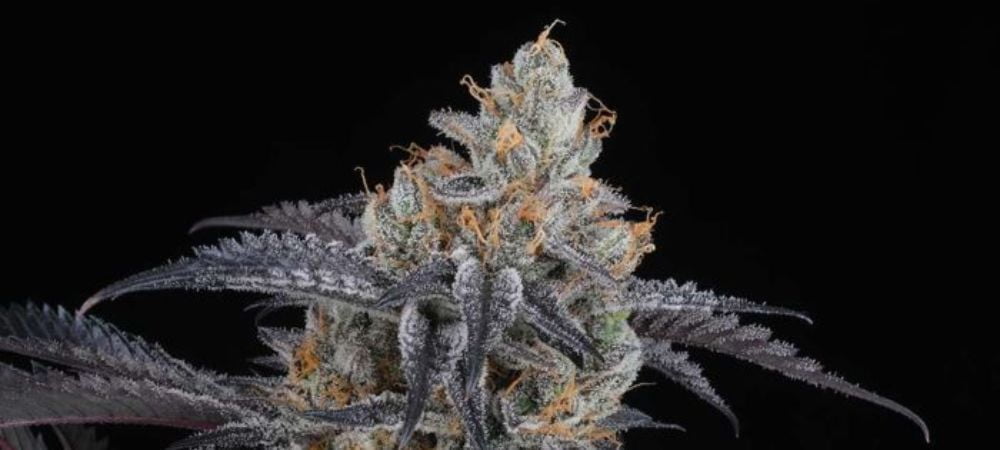 Pink Gasoline Feminized – Perfect Tree
Spritz: do you want to get some…?
Spritz Feminized is another great cross from Perfect Tree, resulting from a spectacular intertwining between a selected female of Mimosa and another female of Jet A, from seeds produced by the legendary seed bank Seed Junky.
This Indica / Sativa hybrid expresses in full exotic colors and a wonderful bouquet of lemon, oil and spring flowers, very similar to the famous Sour Diesel.
We have used this genetic quality to obtain extraordinary new genetics with a high percentage of resin and THC … stay up to date to find out more!
Peach Lassi
Peach Lassi Feminized is a wonderful cannabis seed strain that is extremely fruity, sweet and resinous. Derived from the cross between a female of Peach OZZ x Jet A, these cannabis seeds fully express what is one of the now cult flavors of the Cannabis Social Club of Barcelona!
We used this strain to create amazing new Marijuana 2022 hybrids, stay tuned to find out more!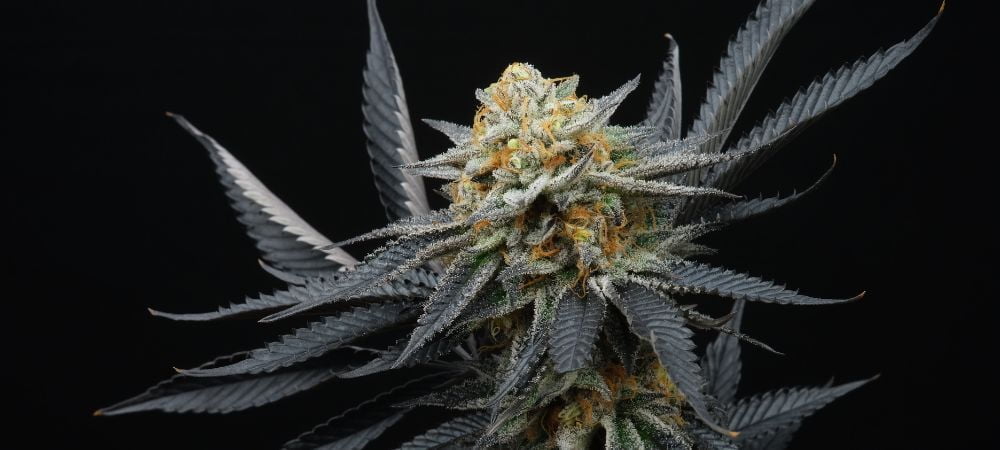 Peach Lassi Feminized – Perfect Tree
Super Sativa Seed Club… one of the greatest Seedbank!
Super Sativa Seed Club is one of the first Dutch cannabis seed banks, born in the early 80s in a pleasant and reliable family business. Over the years, Super Sativa Seed Club has been recognized as one of the best cannabis seed banks in the world, with dozens of authentic and widely established strains, becoming a mainstay of the cannabis industry.
If you are looking for novelties that can still amaze you after several years, the recommended varieties below will leave you with your mouth watering!
Lava Freeze
Resulting from the cross between a Friesland Indica x Lava Cake, Lava Freeze Feminized is undoubtedly one of our favorite plants, and is on the list of the best cannabis seeds strains for 2022!
We used a special phenotype to create the magical Glacial Lake F1 and other magical "Limited Edition" strains!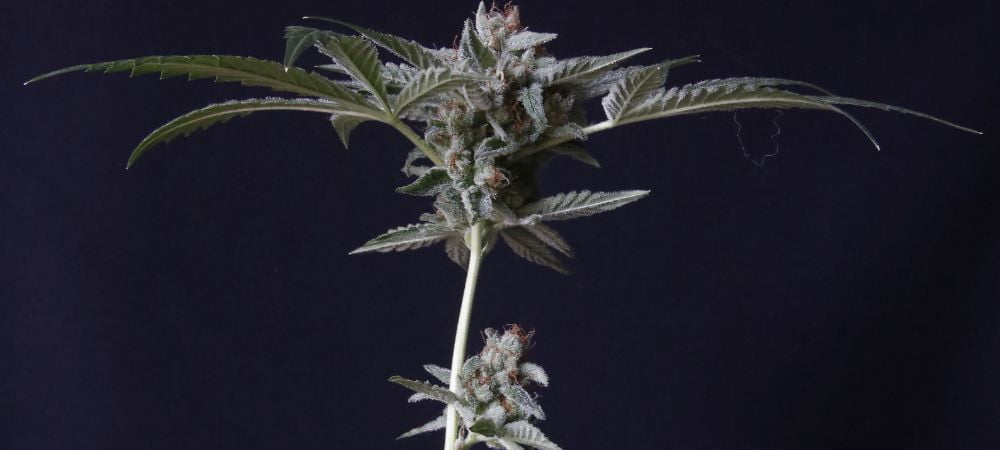 Lava Freeze Feminized – Super Sativa Seed Club
Black Lebanon: back to the origins…
Black Lebanon Feminized is a new variety from the Super Sativa house, and comes from the selection and stabilization of one of the oldest Lebanese Landrace varieties still in existence. Capable of producing a huge resin load on flowers, this marijuana strain is ideal for anyone looking for productive cannabis plants suitable for simple and complex extractions!
Strawberry Chemdawg O.G.
Strawberry Chemdawg OG is another new addition for 2022 from Super Sativa! From the selection of an original Bruce Banner, here is a particular phenotype stabilized by the high production of resinous and fragrant flowers. With a distinct aroma of diesel, red fruit and earth, she is an amazing weed strain that will amaze even the most demanding cannabis connoisseur!
DNA Genetics has got the best Cannabis seeds strains of 2022!
DNA Genetics is one of the most famous cannabis seed banks in the world, capable of producing seeds in Holland, and marketing its flowers in various parts of the United States, becoming one of the reference points for the most demanding growers. Here is the latest news available here!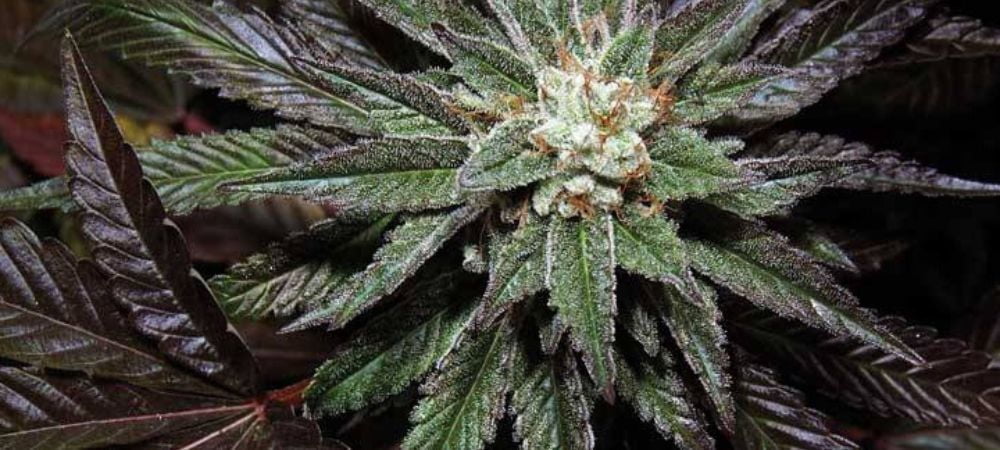 L.A. Confidential – DNA Genetics
Cherry 18 is one of the best Canabis seeds strains 2022 over the world!
Cherry 18 Feminized is a perfect example of quality Cannabis taken to extreme potency! From crossing original Cherry Pie x OG #18, this is a cannabis seed strain ready to please the new customers of 2022! Delicious flavor, THC out of the ordinary, everything you are looking for is right here!
OG Kush
La OG Kush Feminized by DNA Genetics it's not a real novelty, being the fruit of the original Grateful Dead Show (Chem Dawg), but it still deserves to be mentioned in the list of the best cannabis seeds of 2022!
We have used this strain to create new Oldschool-flavored Cannabis hybrids, stay tuned to find out more!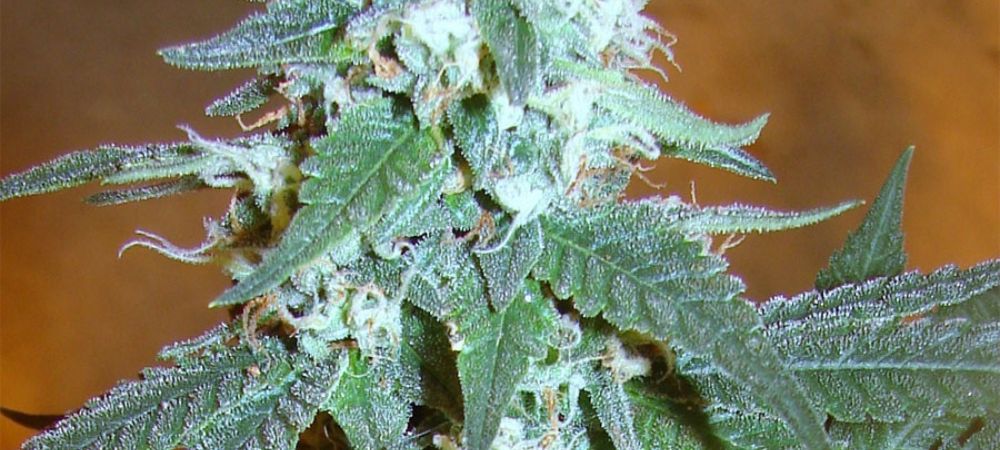 OG Kush Feminized – DNA Genetics
Grand Daddy Purple: After over 40 years, her genetics remain a must!
Grand Daddy Purple Seeds is one of the most famous, well-known and sold American cannabis seed banks in the world. Like DJ Short for his Blueberry, they too entered the Cannabis Hall of Fame by creating the magical Grandaddy Purple!
With a high layer of aromatic resin with purple hues, this cannabis seed strain is among the Top 10 favorite cannabis seeds by the Annibale Seedshop team!
Grandaddy Purple Feminized
Grandaddy Purple Feminized, a great classic in a feminized form. The price may be daunting, but those who have taken the decisive step know the difference.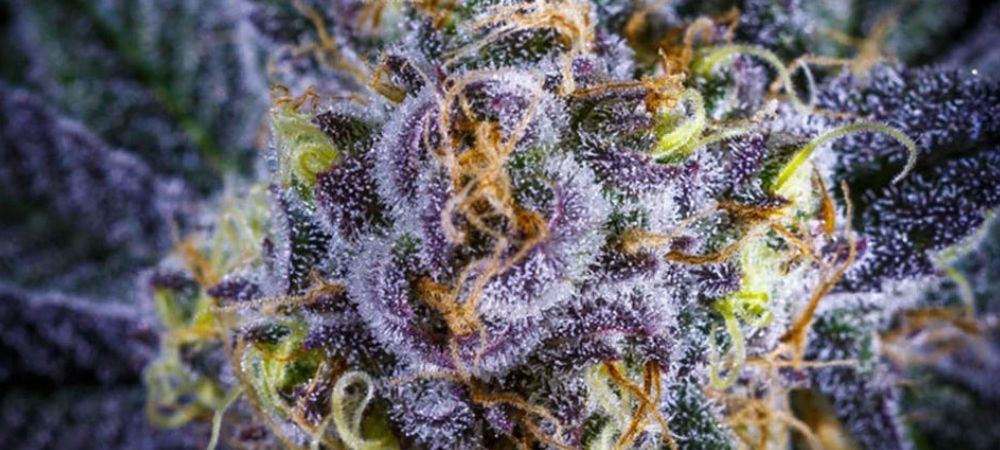 Grandaddy Purple Feminized – Gand Daddy Purp
Grandaddy Purple Regular, real classic Oldschool weed strain!
This marijuana seed variety is recommended for anyone who would like to try hybridizing new cannabis strains using the Original Grandaddy Purple mother and father. Also used by us, this variety represents a true evergreen of the Californian Cannabis of the 80 '!
Grandaddy Purple "Bay Dream"
Grandaddy Purple has now become GDP Bay Dream: Fruity and carbonated touches of one of the most spectacular plants in the catalog. From the extraordinary cross of the original Grandaddy Purple x a Blue Dream, this particular cultivar can only leave anyone who knows it amazed!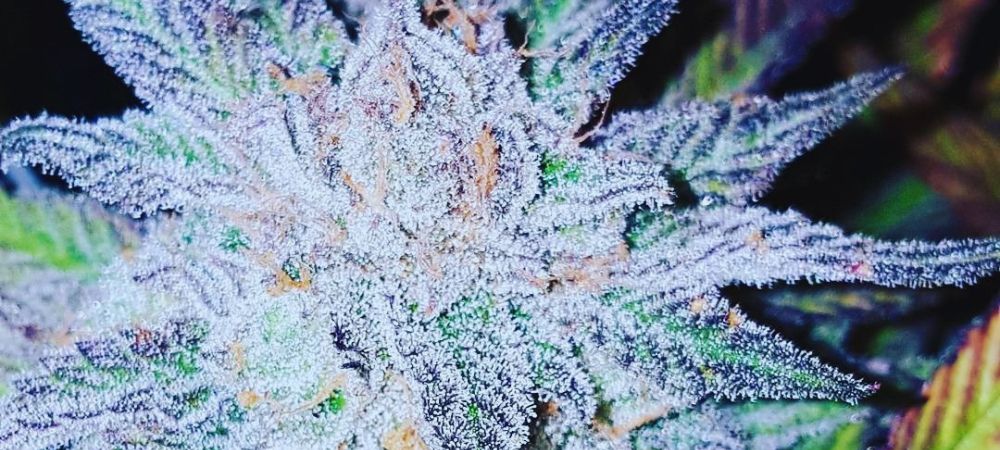 Grandaddy Purple Bay Dream (Purple Dream) – Grand Daddy Purp
Dutch Passion: Holland has some of the best cannabis seed strains of 2022!
Dutch Passion is a guarantee when it comes to quality Dutch weed. With strains sold in many coffee shops in Amsterdam, this Dutch seed bank was born in the second half of the 1980s, astonishing anyone who came across this company. Memorable Strawberry Cough, Blueberry and Orange Bud, their creations continue to surprise growers around the world … check out the list!
Kerosene krash
Kerosene Krash Feminized is one of Dutch Passion's most expensive strains, but its value can amply justify its price.
In fact, if the right phenotype is found, Kerosene Krash expresses the best traits of the original Sunrise Sunset, combined with the most sought-after characteristics of the original Gorilla Glue #4. The result is a wonderful, high-performing cannabis plant with bright colors and equally unique flavors of sweet kerosene-like diesel and ripe sweet fruit.
Frisian Duck: Duck Duck!
Frisian Duck Feminized, while not new this year, it is fair to mention it in the best cannabis seed varieties of 2022 for its extremely unique characteristics that make it the perfect plant for Outdoor / Guerrilla growing!
Duck Duck, because its leaves are webbed and resemble those of a duck, this variety of Marijuana seeds comes from a genetic deformation made stable by the Dutch Passion team of geneticists, and is now available in our shop at a very affordable price!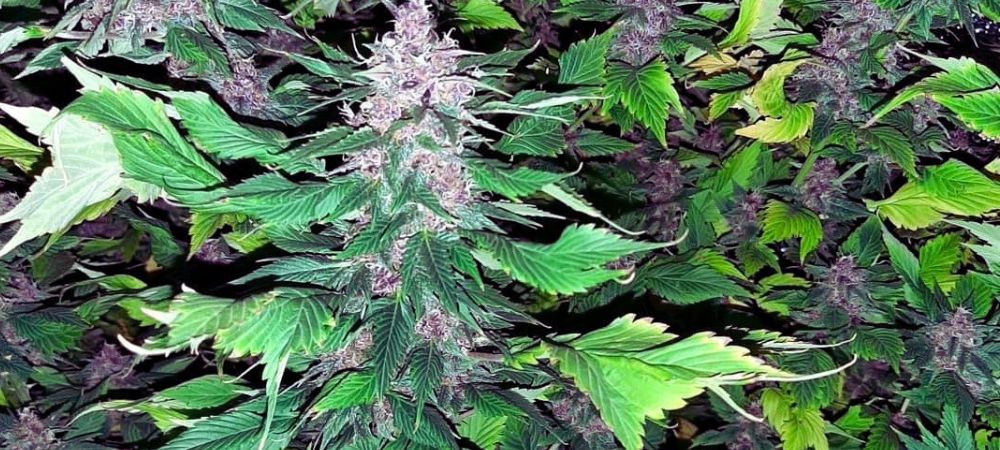 Frisian Duck Feminized – Dutch Passion
Glueberry O.G.
Glueberry OG Feminized is a new (but already "great contemporary" classic) selected strain of Dutch Cannabis, resulting from the three-way crossing of a GG #4, a Blueberry and an OG Kush: three of the greatest Cannabis classics around the world. world! Flavor of berries, earth and gas, narcotic effect with a clear Indica matrix, this is the right strain for your peaceful sleep!
Barney's Farm has many of the best 2022 cannabis seed strains!
Barneys Farm is one of the oldest, most prestigious and reliable Dutch Marijuana Seed Banks, based in Amsterdam city, and we could not fail to mention it in this list of the 25 best cannabis seeds strains of 2022! In fact, every year his team of geneticists selects, crosses and develops new hemp seeds of the highest quality, with high quality and genetic reliability |

Biscotti Mintz
Biscotti Mintz Feminized is one of the most grown cannabis seed strains in the world in 2022! From the crossing of a Girl Scout Cookies Mint Pheno x OG Kush, surprising aromas and a decidedly powerful effect: recommended for the most daring!
Glookies: one of the best Cannabis seeds strains of entire 2022!
La Glookies Feminized by Barney's Farm is another splendid new cannabis strain, suitable to be enjoyed in company as in front of a movie. The effect is purely medicinal, with very high THC levels and a very sensational high! … if you haven't done so yet, Glookies is absolutely a gem to catch!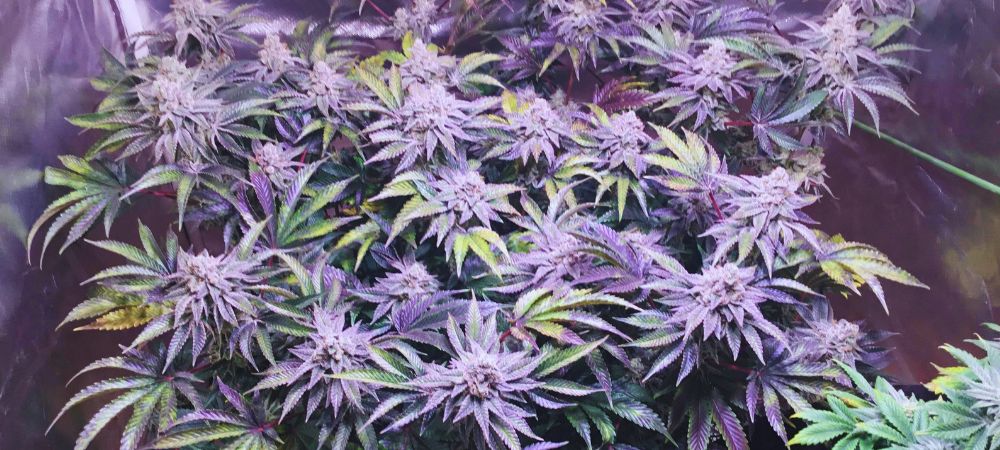 Glookies Feminized – Barney's Farm
Wedding Cake Auto
A great classic of recent years, the Wedding Cake is now available in an autoflowering version! Wedding Cake auto is what an automatic grower and collector is looking for: original flavor, massive production and overwhelming effect from small to medium-sized automatic plants. Highly recommended!
Lemon Tree is a real gangster!
The Lemon Tree Feminized of Barney's Farm is a Cannabis hybrid deriving from the cross between a Lemon Skunk and the original Sour Diesel, suitable to be grown by everyone, which is literally depopulating in Dutch coffee shops, Spanish Cannabis Social Clubs, US dispensaries and wherever it is legal Marijuana.
Her high is strong and well balanced, but her velvety taste is definitely gourmet range, which is what a discerning grower would like to have in their collection of the best cannabis seed strains of 2022!
We have personally used two different phenotypes of this cannabis seed strain to create unique genetics such as Wedding Tree F1, Lemon Chemcake F1 and more ..!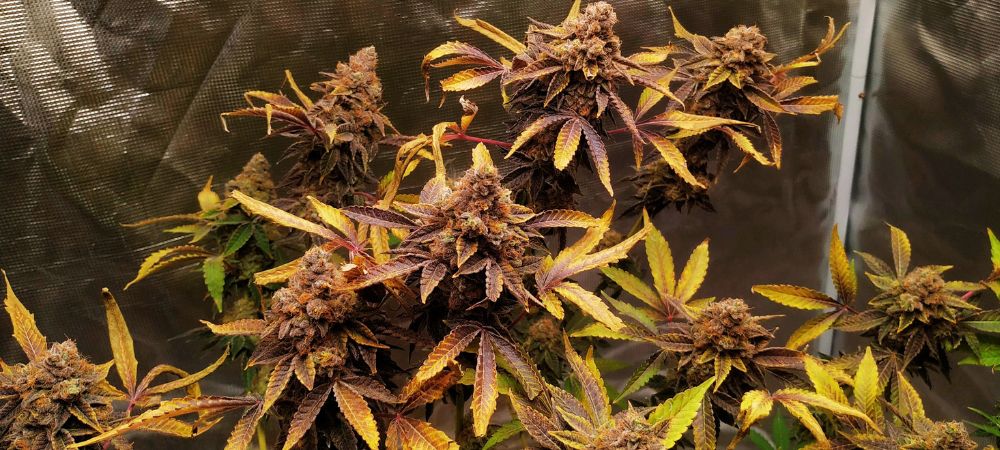 Lemon Tree Feminized – Barney's Farm
Bodhi Seeds is recognized as one of the best cannabis seeds strain producers of 20221
Bodhi Seeds Company is one of our favorite Marijuana seed banks, competing and offering great news within this list of the best cannabis seed strains of 2022!
Working almost exclusively with native Landrace varieties and great clone classics, i.e. with original phenotypes, every seed variety produced by this bank is simply phenomenal!
Terpenado is one of best Cannabis seeds strains of 2022!
With a genetic background like Terpenado's, you just have to sit back and wait for the results! Terpenado by Bodhi Seeds is the result of a precious cross between Strawberry Milk and the fantastic Wookie # 15, an American cultivar capable of making any grower's mouth water!
We are using these seeds to produce amazing strains that can pack the best genes in the world … stay tuned to find out more!

Terpenado – Bodhi Seeds
Lavender Jack
Lavender Jack is the magical result of a Lavender x Jack Herer, widely used by ourselves to create new plants with phenomenal tastes, genetic stability and great vigor. Lavender Muffin F1 by Annibale Genetics (Blueberry Muffin HSC x Lavender Jack) is a perfect example of what this plant stands for!
Green House Seeds is back on track again!
Green House Seeds is the most awarded cannabis seed bank in the famous High Times of Amsterdam: every year their Coffee Shop wins seats on seats, almost on a par with Barney's Farm. Spectacular genetics like Super Lemon Haze, Super Silver Haze, The Church and more have been created by this world-famous dealer – find out what they have to offer in 2022!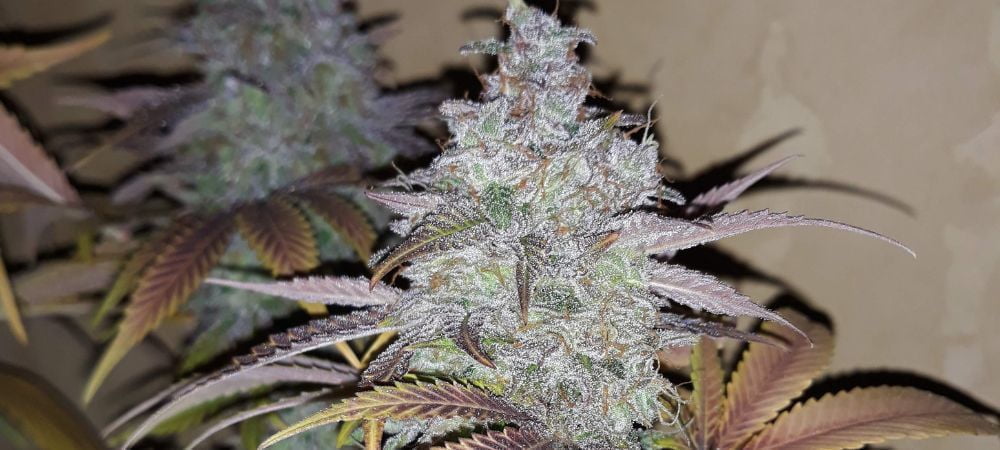 Wonder Pie Feminized – Green House Seeds
King's Juice, the juice of gods!
King's Juice Feminized is a pleasant new discovery produced by Green House Seeds in 2022. From the cross of Mimosa x King's Kush, these Cannabis seeds develop plants with exotic colors and an incredibly sweet and fruity aroma, but with a marked spicy and spicy aftertaste. earthy, although the flavor of red fruits and citrus prevails in most phenotypes. Simply phenomenal!
Banana Krumble
Banana Krumble Feminized is one of the best cannabis seed strains of 2022, fruit of Banana Punch x OG Kush. Strong aroma of sweet banana, with a slight kush aftertaste. Massive production and stellar trichomes, highly recommended!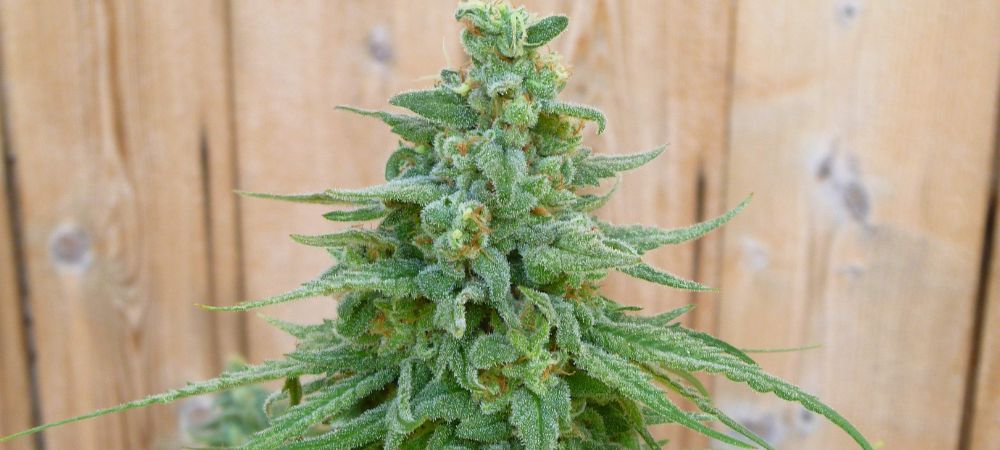 Banana Krumble Feminized – Green House Seeds
Holy Snow
Coming from the famous Hawaiian Snow, one of our favorite marijuana strains, Holy Snow Feminized retains the mother's best genetic traits, while cutting back on the long flowering time that comes with the Hawaiian x Laos sativa influence. Incredible flavors, to say the least, and a predominantly cerebral effect, with record flowering times …!
Humboldt Seed Company is on the list!
Humboldt Seed Co., or HSC, is one of the most purchased cannabis seed banks in the world. Based in Humboldt County, the owner geneticist selects only the best plants in the area, skillfully crossing and stabilizing the best genes, even reaching beyond the eighth generation of stabilization (as in the case of the Blueberry Muffin!).
Highly recommended cannabis seed bank for anyone who has been looking for the best genetics in the US for a long time!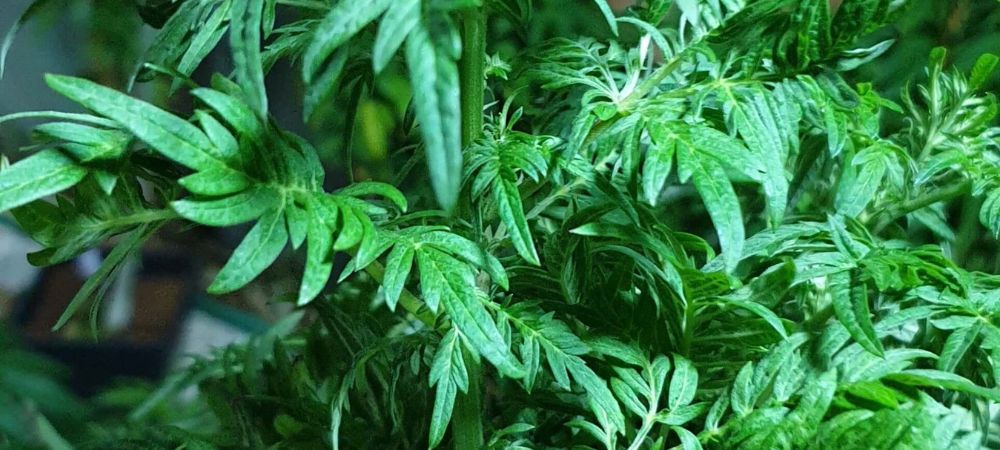 Hella Jelly is one of the best Cannabis seeds strains of 2022|
Hella Jelly Feminized, or Jelly Rancher, is a very particular cultivar with simply unique genetic characteristics. With a marked sugary and sweet grape flavor, we too are using this variety of seeds to recreate terpene bouquet sensations!
Squirt
You may have already understood that Squirt Feminized is a very special strain: coming from the selection of the most particular phenotype among over ten thousand Marijuana plants, this genetic collects new and extraordinarily fresh tastes, accompanied by strong and very, very powerful effects!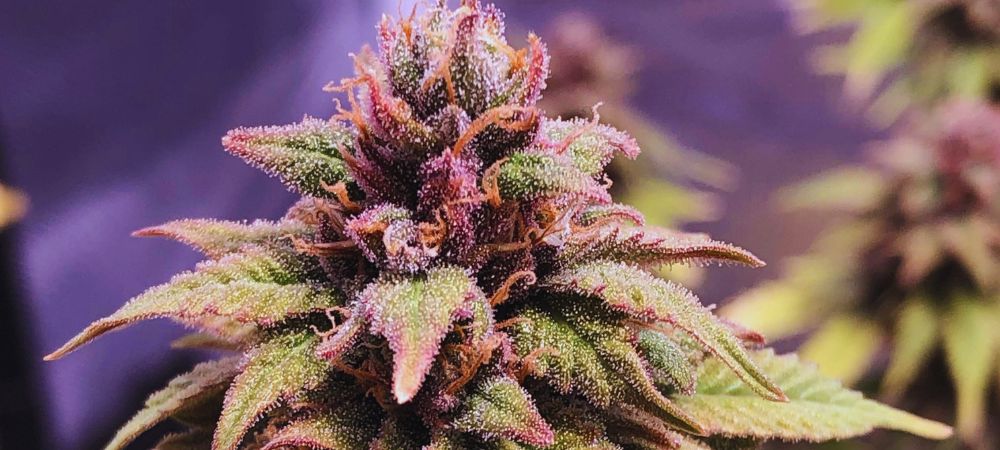 Squirt Feminized – Humboldt Seed Company
Bonus: Annibale Genetics owns few authentic best Cannabis seeds strains of 2022!
Our Seed Bank "Annibale Genetics" also deserves to enter the list as a bonus, having created very special crosses in a short time. Starting from a continuous, refined and careful selection of top quality grass plants made by the owner, a haute cuisine chef, Annibale Genetics is starting to make itself known between Europe and the United States.
Buy Annibale Genetics seeds, and find your favorite flavor!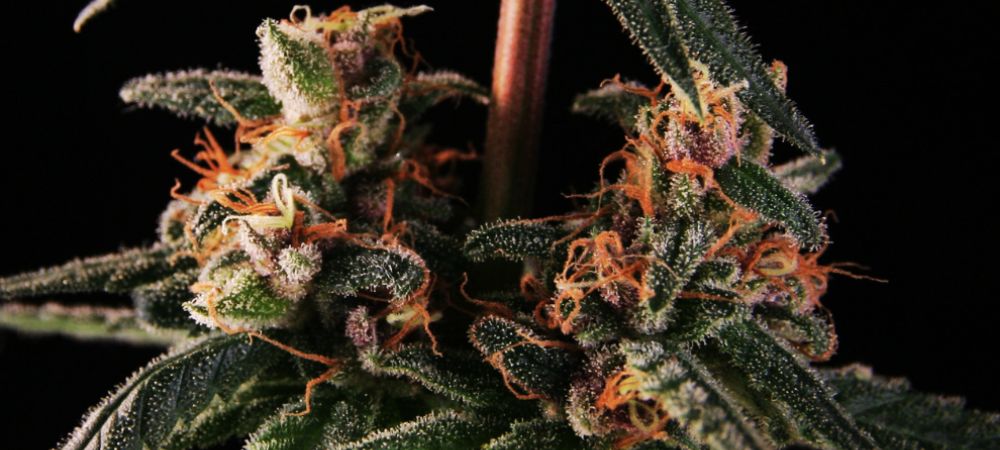 Strawberry Pebbles Punch F1
Strawberry Pebbles Punch F1 is a 100% American variety: Mother Mistery Pebbles Punch x Father Strawberry Cough. It produces plants with a sweet and sour smell at the same time, reminiscent of strawberries and red fruit that are still crunchy and not very ripe. Great production of thick buds like golf balls, balanced effect mostly sativa.
Glacial Lake F1 break the ice…
Glacial Lake F1 by Annibale Genetics is a lady cannabis plant. Coming from the Lava Freeze selection of Super Sativa Seed Club, this strain offers the best of the genetic characteristics that today's Cannabis can offer: massive production of thick and heavy flowers, with a thick coat of trichomes suitable for productions, with gaseous, creamy and sweets.
The result of a three-way cross with the original Wedding Cake x Cake Stank offered to us by Jrukus Genetics, these cannabis seeds will literally drive you crazy!
Firstclass F1
Firstclass F1 is the first offspring of the male Sakura x Buddha's Temple crossing. The Sakura we selected in 2021 to create this wonderful cross had all the credentials to be defined simply as unique in her genre … a real American girl!
Firstclass F1 contains the incense and vanilla taste of Buddha's Temple and binds it to the characteristic flavor of rum and sweetened egg, a sweet cream that in Italy we call Zabaione, present in Sakura. Every strain developed by Annibale Genetics has enormous genetic potential, but this strain can express more genetic potential than many others!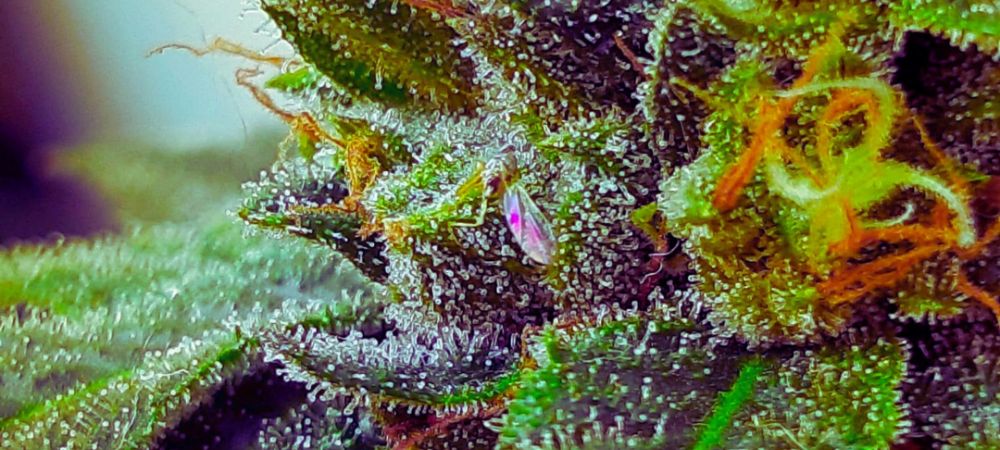 Firstclass F1 – Annibale Genetics
Lavender Muffin F2 and his fruits magic garden…
From the crossing of a female Blueberry Muffin x Lavender Jack, this cannabis seed strain represents one of the best genetics available in the catalog. Compared to the F1 version, Lavender Muffin F2 seeds produce plants with a marked apricot and peach aroma, with a delicate acidic aftertaste. With its colors and aromas, this strain is perfect for evenings with friends!
Lemondarine Cake F1 (FAST)
Lemondarine Cake F1 is a three-way cross between the potent Lemon Hashplant V2, Mandarine Cream and Kushy Stank. The result is a special genetics with a marked citrus aroma, with complex acidic nuances from limonene, sweet and sour tangerine, orange and grapefruit, ending with a satisfying creamy aftertaste of cream cake and dried fruit.
Quite simply, Lemondarine Cake F1 is one of our best cannabis strains 2022!
Jack Cloudwalker F1 is a new great classic!
Without a doubt, we are proud to say that our Jack Cloudwalker F1 is the cannabis seed strain that develops the most colorful plants in our entire catalog, offering the grower simply breathtaking genetic characteristics!
Customers say the plants seem to grow visibly, with a height that you definitely need to keep under control when growing indoors. The flowers are extremely potent and colorful, with a distinctive aroma of exotic fruits such as papaya, mango and coconut that can pass through the plastic bag, and become extremely dangerous on the street. A phenomenal 90% Sativa cultivar!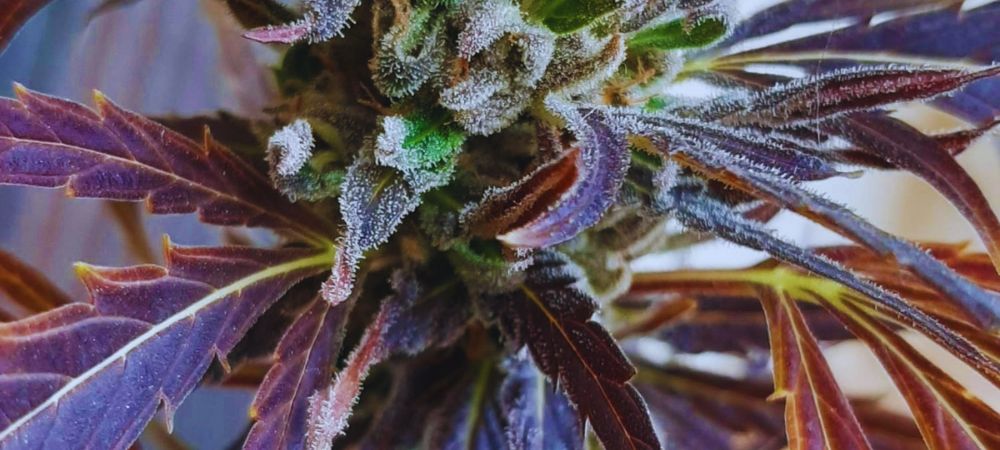 Jack Cloudwalker F1 – Annibale Genetics
Crumblez F1
Crumblez F1 by Annibale Genetics is a cross of Original Runtz x Wedding Cake x Cake Stank Male. The result is a medium sized, mostly Indica plant. With a pleasantly narcotic effect and a truly acidic and particular taste, this variety is fully part of the list of the best Cannabis seeds strains of 2022!
Lemon Chemical F1 and her glue…
Lemon Chemical F1 is one of the most resinous, aromatic and narcotic strains on our limited edition seed catalog. Fruit of the crossing of Chemical Bride of Green House Seeds x Lemon Hashplant V2, these Italian Cannabis seeds develop plants with citrus, incense and earthy aromas, with a delicate sweetness and incense as an aftertaste.
Ideal for simple and complex extracts, this genetic quality brings together the best of Dutch flavor and the potency of pure hashplant like the legendary Hashplant G13-88HP. Recommended for anyone who wants fast plants, compact like golf balls, resistant to bad weather and infestations, and bearers of exotic and intense aromas!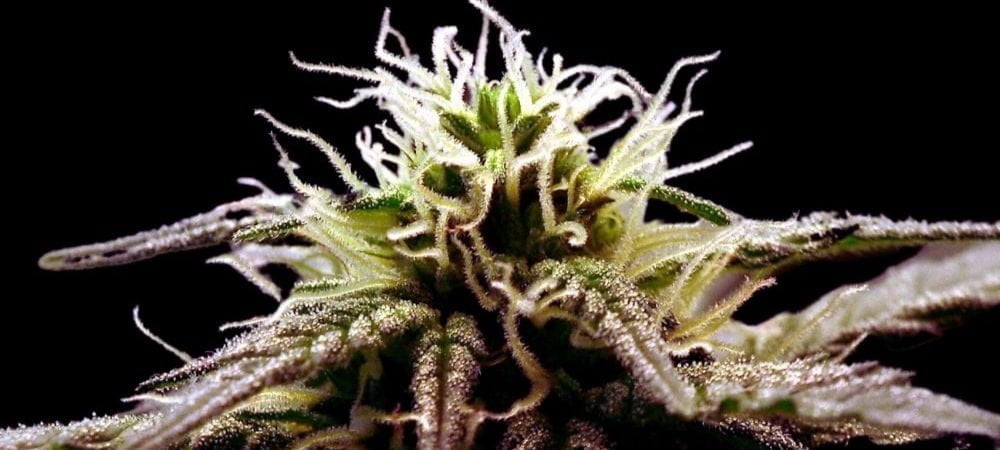 Lemon Chemical F1 – Annibale Genetics
Jay Cake F1: one of best Cannabis seeds strains 2022
Jay Cake F1 comes from a selected Dread Head x Cake Stank offered to us by Jrukus Genetics, crossed with a male of our Lavender Muffin F1. The result is simply amazing! The right phenotype has a marked aroma of red fruits and flowers with a strong aftertaste of incense, host and church.
Such distinctive flavors are not easy to find, which is why we dedicated the name of this strain to the legendary Jay Kay of Jamiroquai, one of the symbols of Funk and the legalization of Marijuana in the world of music.
Wonderlemon Hashplant F1 is the last best Cannabis seeds strains of 2022!
Wonderlemon Hashplant F1 is simply a new piece in our most valuable Limited Edition seed collection. Produced from the crossing of the original Lemon Tree from Barney's Farm, a certain phenotype with a taste of sweet chewing gum with sour lemon, and a male of our Mountain Hashplant F1, with American Chemdawg descent.
The result is a plant capable of maintaining the original taste of the mother, but at the same time increasing the production of resin and terpenes, making this 2022 herb variety pungent and decidedly balsamic.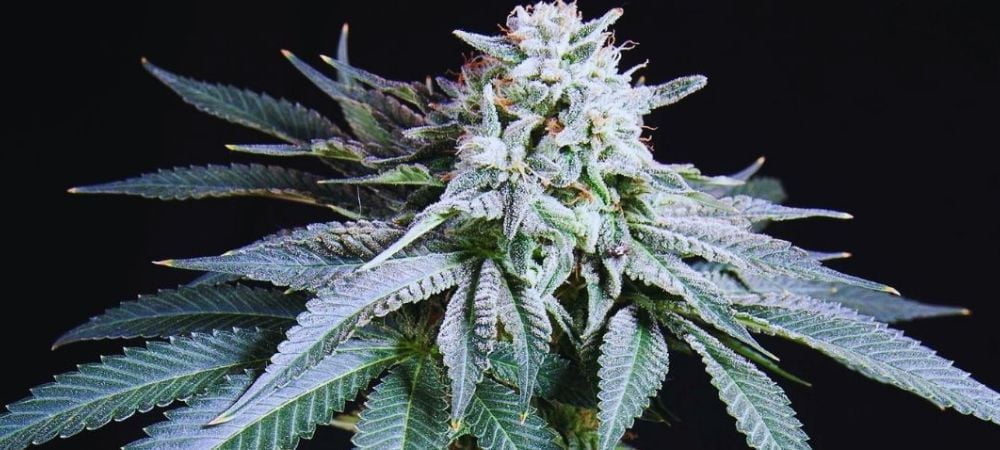 Wonderlemon Hashplant F1 – Annibale Genetics
And for this article on the 25 Best Cannabis Seed Strains of 2022 that's all, hopefully we've been of help, see you in the next article!
Greetings from the Annibale Seedshop Team!
Davide V, CEO, Founder & Geneticist